HUSBAND (OR LOVED ONE) HAS BEEN KIDNAPPED IN CHILE
My wife faced a dramatic day when she received a call saying that I had been kidnapped and that they were torturing me–this bastard even made her speak (supposedly) with me while being tortured. And they pressured her to transfer money…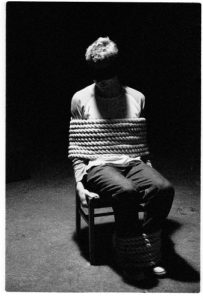 Sometimes, the story is that your loved one has been injured or that your kids have been taken. They make someone speak on the phone to you and pressure you. In the heat of the moment, you cannot think, you do as they say and transfer money.
In most cases, they are lying, your loved one is fine, at work or in school. The con relies on you being upset, unable to think clearly due to the stress of the situation and the only way out appears to be to transfer that money. It's a fairly common tactic in Chile at the moment.
But what can you do to prevent it?
One word, PASSWORD.
Agree a password or passphrases with your loved ones. If you ever get that call, ask for the password. If the criminals cannot supply it, it's because they don't have your loved ones and you can tell where to go.
KEEP SAFE, BE SMART!