Quieres leer esto en ESPANOL?
Any Information about the following missing persons would be immensely helpful.
Missing: John Howard Fredericks
Age: 65 years of age

Height: 1.78 metres

Eyes: Brown
Last Known Location: Ñuñoa, Santiago, Chile
Missing since: 1st June 2019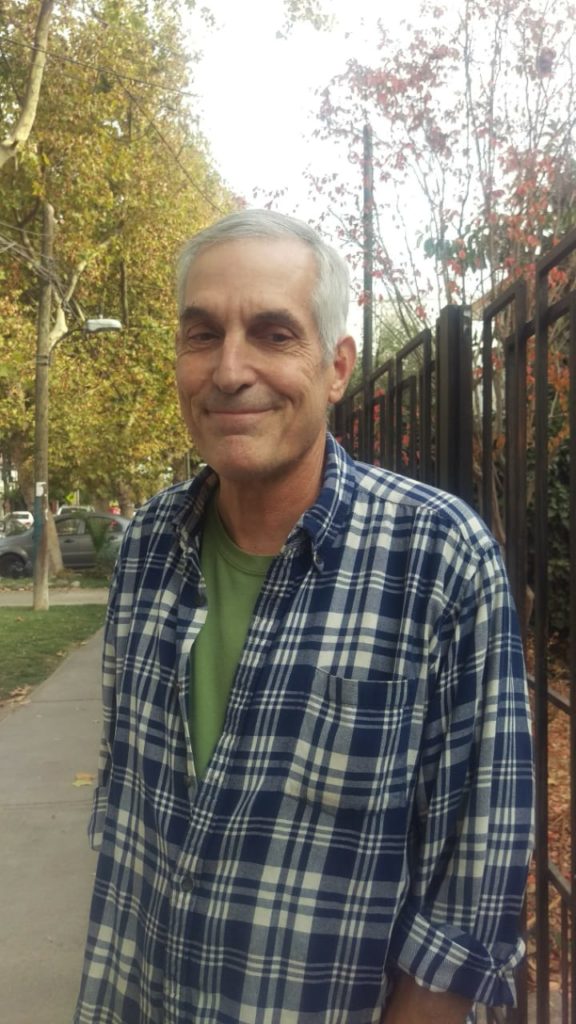 John had until recently been living in a shared house in Ñuñoa, Santiago, Chile. He was forced to leave that house. His present whereabouts are unknown. John does not use a cell phone.

John is a Caucasian male, tall and of slim build. He speaks American English and some Spanish with a heavy foreign accent. He is a vulnerable person and may present with some behavioural problems but is not violent.

Could anyone that sees him or who knows where he is since 1st June 2019, please contact Jorge Salgado-Reyes via the email form below.

Thank you.