Mission Statement
Established in April of 2006, originally in London, Salgado investigations are dedicating to providing Investigative and Security Services with the highest professional and ethical standards to lawyers, retailers, commercial and private clients all over the world.
Salgado Investigations opened it's doors in Santiago de Chile in 2010 with the appointment of Rodolfo Francois as Regional Director for Chile.
Salgado Investigations is a worldwide collaboration of established private investigator agencies that provide professional witnesses, surveillance, trace, process serving, enquiry agents to the legal and insurance sectors, corporate clients and the general public.
Jorge Salgado-Reyes, Operations Director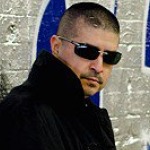 Telephone: +44 56 0105 5760
Facsimile: +44 (0) 20 3397 4651
Jorge was born in Chile and came over to the UK aged 7. Having spent his formative years in the UK and Mozambique, Jorge became tri-lingual, speaking fluent English, Spanish and Portuguese.
As a result of his language skills, he went to work in the family business as an interpreter but his true love was that of the private investigator. Not having had a classical private investigator background, Jorge knew that the only way into the industry was to take the commercial route. He started off as a Security Officer and then a Store Detective working for various high street retail stores until he became a Security Manager for a leading high street bookseller and then various roles as a Retail Loss Prevention Investigator.
Having had 17 years in retail fraud investigations, Jorge had enough of working for other people and in April 2006, started his own private investigator agency specialising in commercial investigations, surveillance, process serving and tracing.
Jorge has a diploma in Private Investigations and Investigative Interviewing and is a Fellow who sat on the Governing Council of the World Association of Professional Investigators – WAPI for many years.  Jorge has also co-authored the UK's premier text for process servers, British Process Servers Guide available to purchase on Amazon.
Rodolfo Francois – Business Director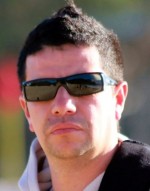 Rodolfo Francois was born in Chile, where he obtained a Teacher's Bachelor's Degree at the prestigious Universidad de la Frontera (Temuco, Chile), and later obtained a post-graduate degree in Business Administration, with a specialty in Marketing. He began his successful career in the area of commerce, working in different companies in Santiago, Chile.
Rodolfo decided to continue his studies in Europe, specifically in London, where he obtained a certificate in the English language and completed his one to one private investigation training with Allied Detectives. Rodolfo moved to Madrid where he focused his efforts on the business area of property and fitness.
With a solid business background of 5 years in Europe, he started gaining his private investigations qualifications with the Academy of Professional Investigation, based in England, one of the top private investigation schools in the United Kingdom. Rodolfo hopes to gain his Edexcel BTEC Advanced Private Investigation Level 3 Diploma later this year.
In 2010, Rodolfo took his training and opened the Salgado Investigations branch in Santiago where he specialized in the area of corporate fraud (infiltration), mobile surveillance, and the technical surveillance of people through IT support and GPS Trackers.